Subscribe to my


Channel.

---
Click here to download Jumpers's Oldschool
Tribes Maps.
---
Click here to watch the 90's Bill Cooper lecture video that confirms everything that we now know.
IMHO: He started the Q movement.
---
Here is a general purpose non-consent letter if you need one for your employer.
---
---
Current Time:

---
Here is an article by the ARRL on FCC Part 15 that you should read and share with others.
---
Here is the latest Part 97 update directly from the FCC
---
AMATEUR ULS License Search
---
Tour the abandoned Russian 'Duga 3' "Woodpecker" Antenna Array
Amateur Radio Today
Video with Walter
Cronkite
---
---
---
Radio Mods
---
Radio Direction Finding
---
KWARC's Dipole Calculator
---
Ohm's Law Calculator
---
Interactive Map
---
Official US Time
---
---
---
---
Complaints?
Suggestions?
Requests?

---
---
For Incorrigibles only
MAS
1 2
Techbench

---
---

Welcome to N4ZFA.com!

---
You might want to listen to this.
---
---
Check out my buddies 1A channel!
---
---
---
---
The NCVEC (Nation Conference of Volunteer Examiner Coordinators) has released the 2018 - 2022 Technician Question Pool on their website.
This question pool went live on July 1, 2018.
The new pool can be downloaded straight from the NCVEC site along with the 3 graphics that will be included on the test.
This link
will direct your browser to the NCVEC website where you can download the study materials and obtain more information.

---
Here's a good source of Amateur Radio News.


Be sure you check out
THIS article!
---
Remember:

---
Wanna learn something?
Check out
Dipoles for Dummies

---



The Internet Archive website has every edition of 73 Magazine archived.
Enjoy this journey back in time and share the link with your family and friends.
They'll get a kick out of it too!
---
---

Click on the image above to see another awesome J-Pole design.

---
Are you interested in obtaining a vanity callsign?
Click HERE to read all about it!
Thanks to my now silent-key friend Steve Robeson,
K4YZ in Chattanooga for posting this article on facebook.

We sure do miss you down here, buddy!
---
Click the logo to see the

Weather for Kingsport, Tennessee
---
Search the FCC Amateur
Callsign Database
---
---
Tennessee
Amateur Radio
License Plates
To apply for Amateur radio license plates, download the application form HERE then fill it out and mail it in. After sending the application in you will receive a confirmation by mail from the state in about 2 weeks.

Please allow 4 to 6 weeks for the plates to be made and delivered to your county court clerk's office.



Tennessee Department of Revenue.

---
Allow me to interject a tiny bit of mental trauma into your mind that most people don't consider when they get these callsign vehicle tags. When you are driving down the road or your vehicle is in public view, ANYONE can see your tag. Also, most people these days have a smartphone with internet access, too. So, if someone wanted to know who you are and where you live, then your callsign and the FCC Amateur database is all they'd need, isn't it? Who needs NCIC when the FCC provides so much information about you to anyone who knows your callsign?
You starting to get the drift yet?

---
Did you know?
YOU can renew your own FCC Amateur Radio license for FREE. Except for the fees involving Vanity licensing, all FCC Amateur Radio license application and renewal actions are FREE.

You now have the OPTION on the FCC website to recieve a paper license or download your license in pdf and print it yourself.
---
However, you might prefer a license
that you can customize yourself.
For that, go to Dean Gibson's
Amateur Radio Tools Webpage.

Also, if you're interested in saving your license as a .jpg image,
you can use the snipping tool that comes with Windows.
(It's located under Windows Accessories on the Start Menu).

---
For you PREPPER types, here is the
Standardized Amateur Radio
Prepper Communications Plan
---
You might also like

---
This is the link to the
latest version of CHIRP.
---
If your radio programming cable doesn't work,
try this before you get pissed and just throw it away!
It is likely that there is nothing wrong with it.
the older drivers first.
---
Here are the
Prolific Chipset
drivers for the 'newer' programming cables.
---
Curious? Read The following Notes-
---
After downloading the above file, run it.
(Don't worry, it's safe - I created it myself.)
You'll find a folder appropriately named
"PROLIFIC DRIVERS" on your desktop.
Open that folder & run the correct
executable file for your Operating System.
---
After you've run the corrrect exe for your Operating System, plug in your cable, and go to the CONTROL PANEL. Open the DEVICE MANAGER and look for the Prolific USB to Serial adapter (IT'S LOCATED UNDER COM AND LPT PORTS) that has an exclamation next to or over the icon for that device (It should stand out rather noticably). Double click on that device. In the box that pops up, click on the driver tab at the top. Now click on update driver and select Browse my computer for driver software. On the next screen, click on Let me pick from a list of device drivers on my computer. You will see at least two (perhaps more) drivers available - they will all have dates associated with them.
Select the OLDEST one (circa: 2009) and then click next.
Wait for Windows to do its thing, and-

You now have a working cable that you can program your radio with!

FYI: The drivers that Windows will automatically install from the internet are specifically designed to not let your programming cable work if it doesn't have the original manufacturer's chipset inside.



This was done by the Prolific Corporation in an
embarrassing attempt to force customers to buy only THEIR chipsets.
And now you know - The rest of the story!

Have fun programming!

Click here to view
(or right click and save)
these instructions.
---
---
Check out:
The K5EHX repeater search.
Enter your callsign, or just about any other
info about your location and this site will
come back with a list (along with a map!) of most
repeaters that are within range for you.

---
Thoughts on the "Mystery" Antenna
By Gene Hinkle, K5PA
---
Click HERE for the J-Pole handbook!
---
Build your own 2 meter
Hentenna
bi-directional gain antenna!
---
HERE is a good way
to make a JPole for
Emergency use!
---
Here is a nice
J-Pole Calculator!
---
North America Radio Beacons
LF/MF Radionavigation Stations
---
Check out W3WVG's
Amateur Radio Software Page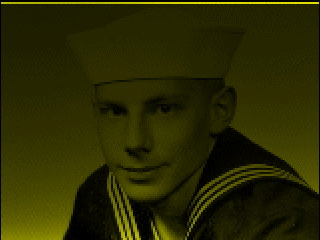 ---
to download the last FREE version of HRD
---
Click HERE for the ARRL ARES Newsletter

---
How to work amateur radio satellites
with your handheld radio!
---

AA9PW FCC Exam Practice


Amateur Radio and Commercial Radio licensing exam practice

---
Hamboozler works by quizzing you through random study or practice tests.
It remembers which questions you answered correctly and which ones you missed.
The system will then select questions based on your previous results and populate
your next practice test with the same (or similar) questions to the ones you missed.

---
Russell's Teapot
---
Site created February 24, 2000
Last updated 2/3/2021 @ 2230 EST by:
N4ZFA Webmaster.
---
---